First TrainIQA Workshop in Kuala Lumpur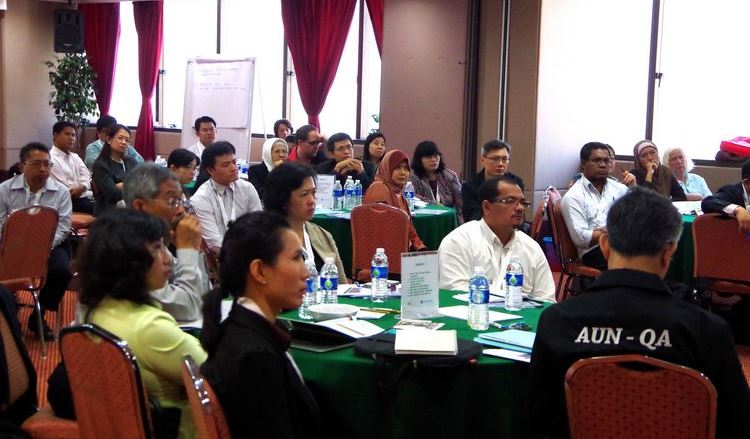 The first ASEAN-QA TrainIQA workshop took place from 23rd to 27th February 2015 in Kuala Lumpur, Malaysia. The 32 participants of the training course do work within the quality assurance units at higher education institutions from nine different Southeast Asian countries. During the five days of the workshop, they met for the first time and discussed current challenges in the field of quality management in higher education. The workshop addressed basic concepts of quality in higher education, the topic of change management and models, structures, roles and implementation of quality management systems. Further an overview of quality management in Europe and the ASEAN countries were given. A main part of the training is the implementation of institutional projects of the participants which have been reviewed and discussed. The projects aim to build up systematic internal quality assurance structures, instruments or processes.

A documentation of the first workshop can be accessed here.
Participants of the training have access to a more in depth documentation over the online platform.


The next TrainIQA workshop will take place from 27th July ande the 4th August 2015 in Potsdam, Germany.
About the Project:


The ASEAN-QA project is jointly conducted by the German Academic Exchange Service (DAAD), the German Rectors' Conference (HRK), and the University of Potsdam, Germany together with partners from Southeast Asia and Europe – ASEAN Quality Assurance Network (AQAN), ASEAN University Network (AUN), European Association for Quality Assurance in Higher Education (ENQA), and the SEAMEO Regional Centre for Higher Education and Development (SEAMEO RIHED) – and aims at developing capacity in the field of quality assurance (QA) in the ASEAN region.
Since 2011 the project partners have offered different trainings for internal and external quality assurance in higher education.
ASEAN-QA is funded by the Federal Ministry for Economic Cooperation and Development (BMZ), Germany.