Third TrainIQA Workshop in Siem Reap, Cambodia 2017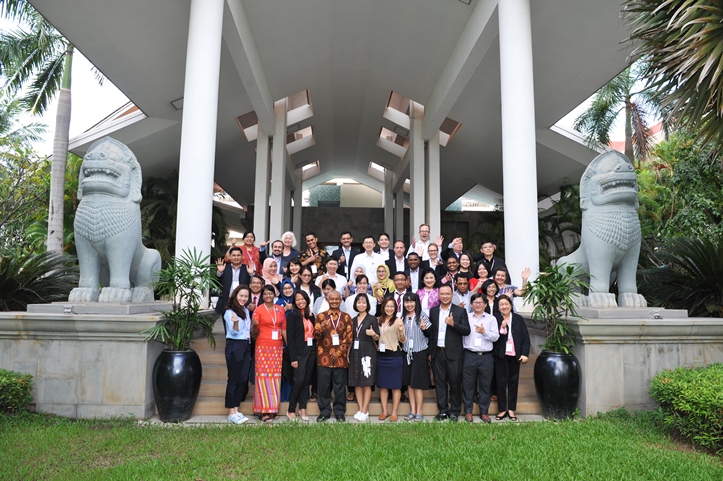 The third workshop of the third ASEAN-QA TrainIQA cohort took place between 24 -28 October 2017 in Siem Reap, Cambodia.
The workshop focused on the quality assurance of study programmes and their conception. Among others the Participants learnt more about strategic curriculum planning, teaching and learning strategies, how to define study programmes' objectives, expected learning outcomes and competences as well as the concept of constructive alignment. The workshop further dealt with the continuous revision of study programmes and how to write an evaluation self-report at programme level. Additionally, the evaluation emphasized the linkage between external and internal quality assurance approaches and how to make best use of both worlds. A further emphasuis was put on networking and collaboration in the field of quality assurance and sharing experiences on curriculum and programme evaluation for curriculum improvement.
With the aim to equip the quality managers with skills and knowledge in the design and revision process of study programmes, the workshop consisted of various activities including individual project presentations, group work and discussions, experts' presentations, a local university site visit, and case study presentations.
32 participants from 8 different countries in Southeast Asia obtained hands on experiences in writing learning outcomes with technical advics from regional and european experts. Thus, the workshop enhanced practical skills for quality managers, and provided necessary knowledge for further development on quality assurance of teaching and learning in participants' home universities.
A documentation of the workshop can be accessed here.
The fourth TrainIQA workshop will take place Bangkok, Thailand, from 19 – 23 March 2018.
About the Project:

ASEAN-QA aims at promoting regional quality assurance in ASEAN countries. It is coordinated and conducted by the University of Potsdam (Centre for Quality Development - ZfQ) within the frame of the DIES programme, which is jointly coordinated by the German Academic Exchange Service (DAAD) and the German Rectors' Conference (HRK). Partners of the ASEAN-QA Project are the ASEAN University Network (AUN), the SEAMEO Regional Centre for Higher Education and Development in Southeast Asia (SEAMEO RIHED) and two regional networks of QA agencies: in Europe and Southeast Asia: the European Association for Quality Assurance in Higher Education (ENQA) and the ASEAN Quality Assurance Network (AQAN).